27 K ... check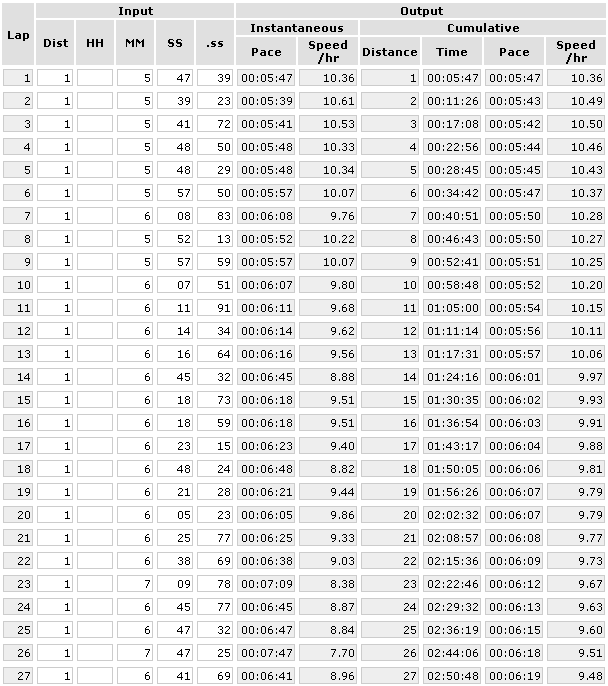 Cumulative Pace Calculator
The longest run, keeps getting longer
It almost didn't happen. Saturday afternoon looked like Sunday morning, and most of Sunday afternoon would be nursing a hang-over; but I persevered, behaved a little on Saturday night, and went running Sunday morning anyways.
It was tough. I did a long straight run. I needed to get myself 13.5K away from home for sure, in order to make 27 for the day. Before turning around, I teased with going 15 - making it 30K for the day. But as the Garmin turned over 13.5, that thought quickly evaporated.

I walked more during this run, than I have before. Especially at 26K. I walked for a good minute. My lower legs had been feeling pretty heavy for a couple of kms. I was feeling pretty fed up. I'm starting to wonder if my shoes are good enough for marathon distance.
This was a bit of a character run: a) Longest distance b) Longest distance alone c) return trip into a fairly constant wind d) bright sun with the temperature hovering in the high-teens. 3:45 is almost certainly not in the cards anymore. 4 hours looks like a tough nut to crack. Especially given the fact that I have yet to experience "THE WALL".

After every long run, I definitely affirm that this will be the one and only marathon. Marathons would be whole lot easier if not for the damned training.