Me and Frank Schleck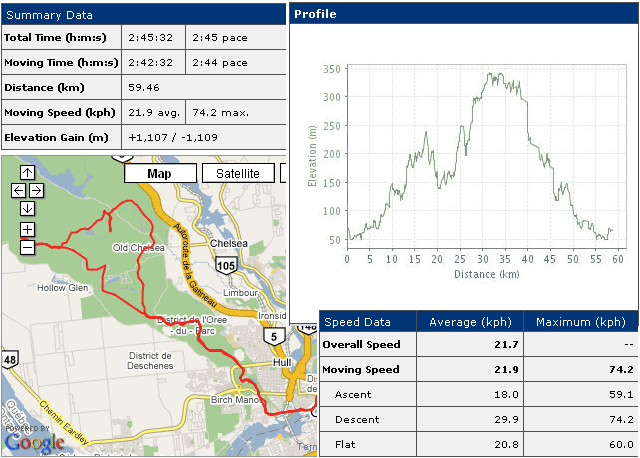 I was out cycling in Gatineau Park last night for the first time this year.
Frank Schleck
, I was not. Pink Lake climb wasn't too bad. Fortune climb wasn't too bad. But the backside of Fortune to Champlain was grueling. If I'd have had a "27" I'd have used it for sure.
It was a great ride last night. The parkway was closed to cars. It was cool, but not cold. The road was clear and clean. It's pretty neat to be out in the wild, climbing a hill, taking it all in, and listening to yourself breath heavily.
The old KHS feels really dialed in this year. Nearly zero mechanical noises. The wheels barely made a noise and the tires felt just perfect. It would be interesting to see how much better a better bike really would be.