Holiday Workouts
Yikes. I fell off the wagon a bit.
I did manage a couple of good bike rides, and a couple of good track workouts.
But, all this was augmented with too much food and (mmmm) beer.
I did take up stunt riding though. Andrew and I crafted a "wicked-sick" ramp.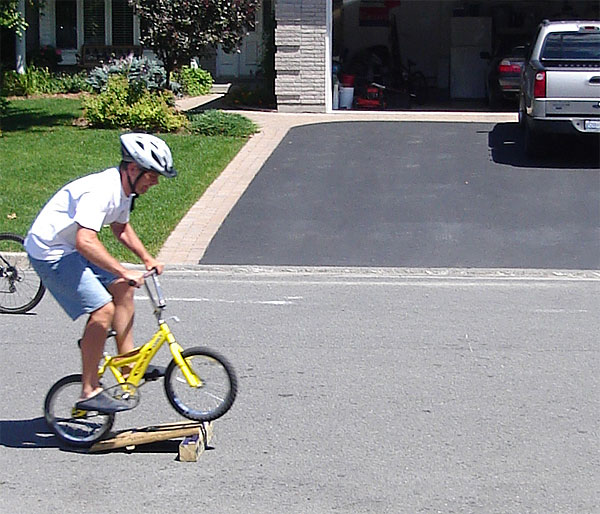 Me jumping... yes, in my slippers.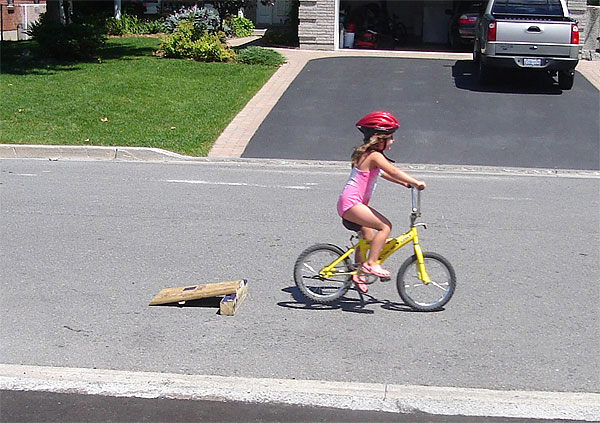 Laura, after clearing 12 inches.