Blair Road, how I will miss you.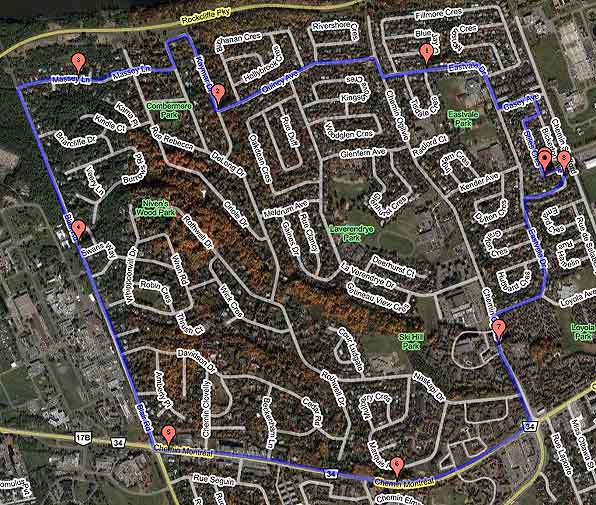 I have a tidy 8K (5 mile) loop. From my front door, through Rothwell Heights, up Blair Road hill, down Montreal Road and back home. It is a route that frankly, 2 years ago, I could never have thought of completing; on account of one big obstacle: The hill. Approximately a mile long, 250 vertical feet of elevation change from the bottom to the top. On my run last night, it occurred to me how much I will miss my own little Heartbreak Hill once we move.
You do not run down Blair Road. You just don't.
Duathlon Tomorrow
Last year, and the year before, I was heavily involved in a local
duathlon training group
. Work and family comittments have kept me away from the circuit this year. However, I ran into a fellow participant on Sunday, who informed me, a break-away group are starting Wednesday nights at 6:30... which conveniently fits into my schedule. So tomorrow, I'll be heading out again for 53+ minutes of high-intensity simulated racing. Gotta love it.