It's beginning to feel like training again.
Wednesday, April 12, 2006
It seems like between injuries, general malaise, work, life and a billion other things that kept cropping up, training has taken a back burner.
But, since bike commutes to work restarted, I'm feeling energized again. I made it out to the pool last night for a "masters" session. 3800m. Felt pretty good. I even made it out for a bike ride at lunch today. Albeit on my hyrbrid, a pretty decent 19K at 29K/hr average (with a moderate wind). I more or less traced the route for the half-marathon coming up in only 45 sleeps!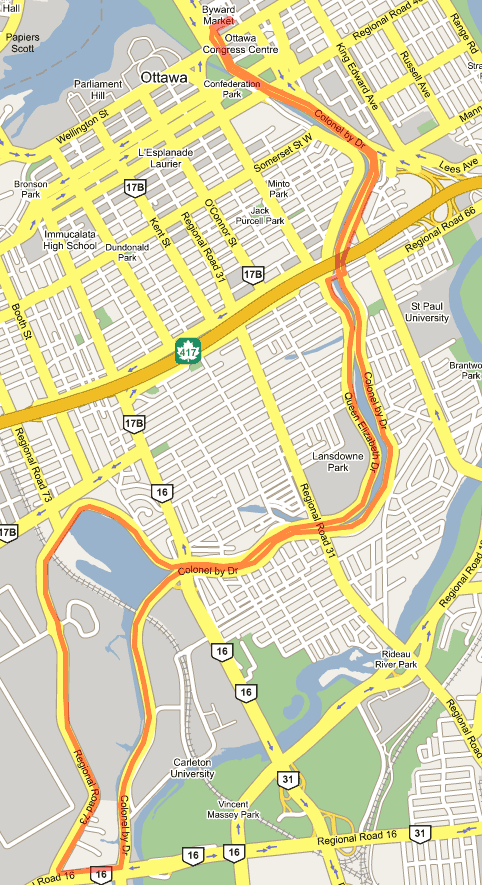 Ottawa is a great running town. I saw no less than 250 runners along the canal.