Run London
London, Ontario that is. We visited with my sister over the weekend. To see the new baby and the new house.
Of course, the Garmin was packed... and, I make it out for a run.
My sister's 10K route, which is actually 11.3K: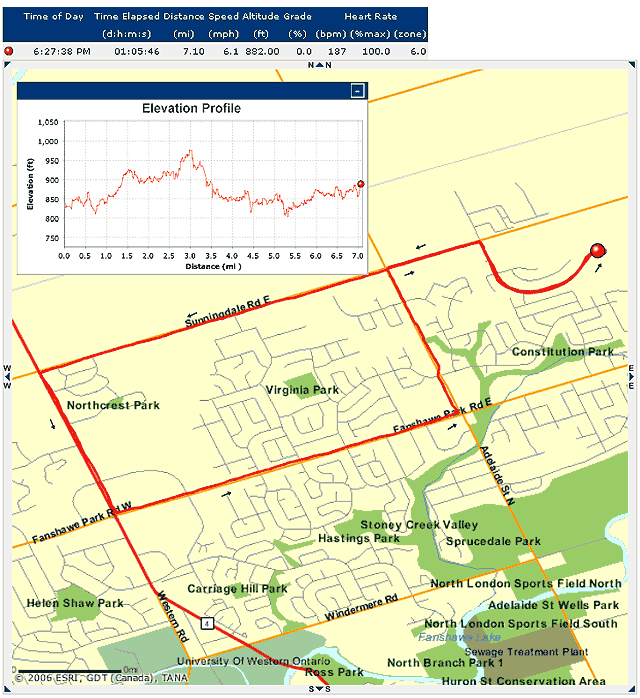 She didn't tell me there was a big hill! I laughed out loud, when I got to the top of it, and there was a new subdivision being built, "Upland Hills Estate" ... no kidding!

I've been trying to like
MotionBased
. But I honestly find it difficult to use, and somewhat limited (at least the "free" account"). I'm going to try it some more before I abandon it... but I think I'm going to restart some R and D of my own and get the
GarminGeek
site back up and running.