Angus, we've got werk to do.
The mercury is a risin. The snow is a meltin. The roads are ripe for runnin.
10 degrees. Saturday. 10 kilometers. Full-tilt.
This was going to be a 10K race-pace effort. The first test after 2 months of running slowly. A benchmark to see if I'm close to being able to hold 5:00/km (8:00/mile) for my half-marathon in May. The route was 6 loops of
Jelly Bean Road
. A moderate "face-wind" on the way out.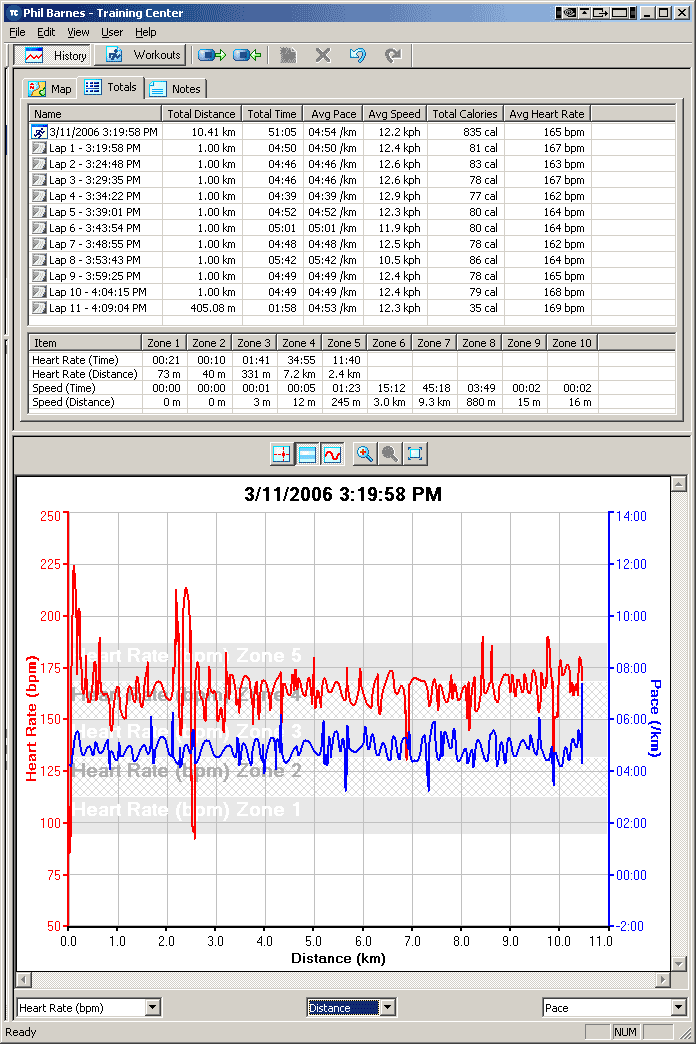 Analysis
Ok, not bad. 4:54 average pace. That is good enough to achieve my half-marathon 1:45:00 goal... but can I keep it up for another 11 kilometers ???
And, why the heck, do you not hydrate?
I have to learn how to fuel-up on the run too. I just ran non-stop, no water, no gatorade. I'm pretty sure, this is a recipe for bonking.
I'm gonna call it quits after 5K
That was what creeped into my head around the 4.1K mark. I was feeling overwhelmed. My heart was pounding. I didn't feel I could keep it up. ...and then an epiphany... keep running, slog it out. Remember how crappy you feel now... when you finish, you'll have this memory in the back of your head, knowing that you finished 10K when you were dead at 4K. ...when I rounded lap 3 of Jelly Bean road, the notion of bailing drifted away.