Baseline
Monday, February 27, 2006
165.3
That was what the digital scale echoed back to me on Sunday morning. This is the heaviest I've been in a long time. There is a reason for this: lack of consistant exercise + over-indulgence at the dinner table + beer.
Training was hit and miss because of a week-long cold. Boxing on Wednesday evenings, made Wednesday daytime workouts not an option, and Thursday's were too sore to workout. Deadlines and a million projects on the go at work pre-empted lunch time swims... I could go on and on.
Enough whining. Start 2006 Training Year Now
Sunday afternoon and sunny. Kids are playing nicely by themselves. Guylaine's taking a rest... Opportunity: 10K Sunday run... outside.
We'll call this a tempo run. And use this as a baseline for the 2006 season. Not spectacular by any stretch. However, it was very cold (-10 to -20 with Wind chill), it was considerably up-hill (for the first half), the traction wasn't the greatest (5-10 cm of snow the day before).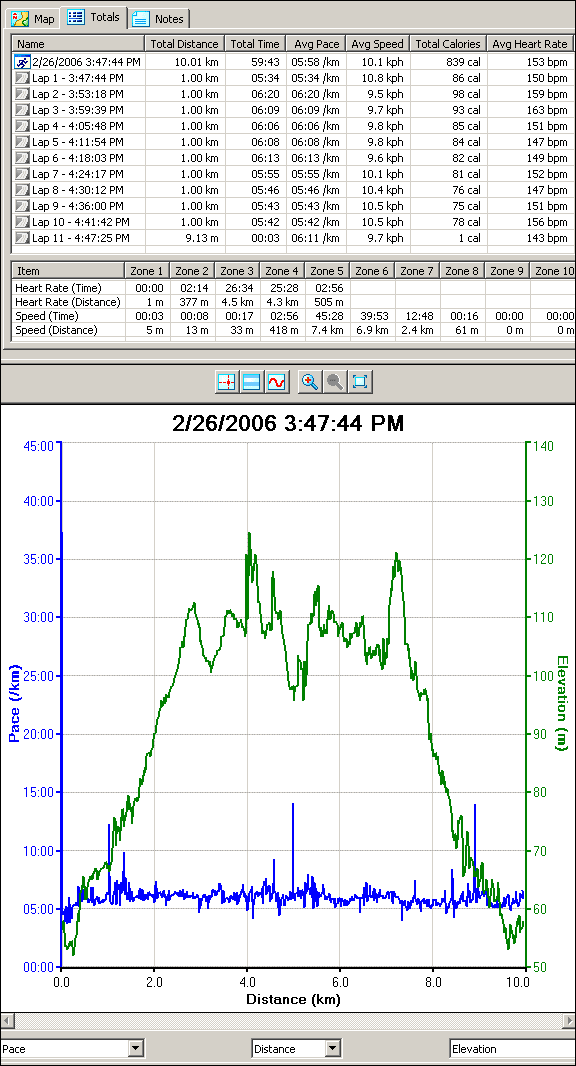 Excuse me, have you seen my ears? I think I left them at the turnaround point.
I must remember to always wear my toque outside when it is that cold.
Mommy, Daddy's hurt
That was my son, as he watched me (from the comfort of the bay window), arriving at the driveway. The family came running to help me. No, I wasn't hurt... but my frozen wincing face made it look like was. Thanks for the concern.
Come on Spring!
Running outside is great. But, in Canada, in the winter, treadmills aren't so bad!