Big Blog Backup from old Site, Entire Month of March Posted in one shot...
Wednesday, March 30, 2005 [08:39]
Topic: Training
Last night's swim was a good one 4000 Yds (3650 m). I even finished in the allotted time.

Warm Up:
400 Easy
2 x (150 Pull, 150 Drill, 150 Kick, 100 Swim)
100 Easy (25 Scull, 50 swim, 25 scull)

Main Set:
3 x 200 Free (easy - medium, long arm reaches)
6 x 100 (25 Easy, 50 Medium, 25 Sprint)
100 Easy
400 (easy - medium, breathing every 4 strokes)
100 Easy
6 x 50 (1,3,5 Sprint; 2,4,6 Easy)

Cool Down:
300 Easy

As I was driving home, I noticed the street sweepers were out picking up the dirt and dust along side the roads - the weather is warming up - this can only mean one thing - daily commuting can begin! I think I'll try it tomorrow morning - I have a meeting at the RCMP building on Montreal Road, so I'll head up there from home on my bike, and then into work afterwards... I'm so excited.


Monday, March 28, 2005 [13:49]
Topic: Training
Big equipment update
I picked up some new shoes and pedals today. I got Time MXT mountain bike shoes, Shimano PD-M540 pedals and a set of Wellgo WPD-95B pedals for my hybrid.
The Wellgo pedals are flat on one side, and have SPD clips on the other side.
I originally was going to get the Time road shoes, but I convinced myself, the added traction would be useful.
I know, it's not the best to have mountain bike shoes and mountain bike pedals on my road bike, but at least I can kill 2 birds with one stone. The shoes are compatible with my hybrid. The pedals are probably a bit heavier than regular road pedals, but for 40K or less I think they'll be ok.
If I get better at racing, perhaps next year, I'll get a set of shoes and pedals just for Road, but for now, I think I've made a wise choice. I'll try them out on the Mag Trainer tonight.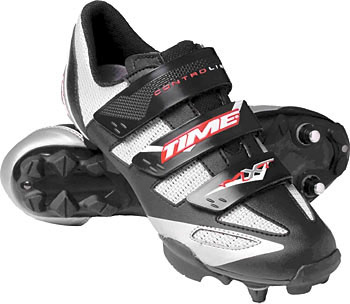 Time MXT Mountain Bike Shoes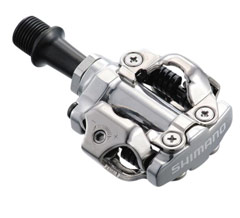 Shimano PD M540 SPD(R) Pedals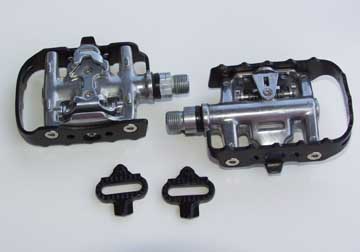 Wellgo WPD 95 B Pedals
Monday, March 28, 2005 [08:51]
Topic: Training
4 day update!
Thursday's masters swim was a good workout as usual. I put in a little over 3800 yds (3500 meters) -- I didn't get to the last set, which looked like a good one: 12 x 50 (Free, Back, Breast) at alternating paces (Fast, Slow, Fast etc...) -- instead, we had some practice on flip-turns; which turned out to be very beneficial.
Friday morning - had a good 33 k bike on the Mag Trainer.
...and then off to Cornwall to spend Easter with Guylaine's family. We went out to dinner, with Kim and Shaun (East Side Mario's), and then off to "La Maison" for Sam Hill. A great night for sure.
Saturday morning - a little ... ahem.. dehydrated, we laced up the shoes, and went running. Almost directly across from Guylaine's parent's house is an industrial park, that has only 2 industries on it, but a great paved road that's about a 1.75 km loop.
I set off for a 10 k run, approx 6 laps.... this was the first long outdoor run I'd done all year, and it felt pretty good.
| Loop | Distance (KM) | Lap Time | Pace /KM |
| --- | --- | --- | --- |
| 1 | 1.75 | 8:43 | 4:59 |
| 2 | 3.50 | 9:01 | 5:09 |
| 3 | 5.25 | 9:02 | 5:10 |
| 4 | 7.00 | 9:00 | 5:09 |
| 5 | 8.75 | 9:11 | 5:15 |
| 6 | 10.50 | 8:17 | 4:44 |
| Total | 10.50 | 0:53:14 | 5:04 |
I was happy with my final time, but of course, if you look at my last lap, I really put the heat on... and I'm paying for it now! I didn't injure myself (thankfully), but still 2 days afterwards, my leg muscles are still aching. I think I read somewhere, not to race when you're training -- but I couldn't help myself -- I'll be wiser next time.
Last night I had a good 35 K on the mag trainer, and was inspired a bit at the end, as I *finally* caught some of Cyclism Sundays on Outdoor Life Network. They were showing Criterium Internationale. Next week is Tour de Flanders at 5 EST, with Mr. Lance Armstrong and Team Discovery Channel.
Of course it was Easter, and of course, I ate way too many chocolates... but the kids had a good time, and were well behaved, and unlike their father, ate in moderation.
Also this weekend, I picked up
Triathlon Swimming Made Easy
, the Total Immersion way for Anyone to Master Open-Water Swimming. I'm totally psyched about this method of swimming - I was too excited to read it properly, and instead have been flipping from section to section, trying to get as much of the good stuff as possible - a tactic I know is flawed. I need to promise myself, I'll read it from start to end, and do all the drills (but I know deep inside, I'm going to want to start right away with the final strokes).
I laughed out loud at one part, where he's (Terry Laughlin), is explaining how most of the gadgets (Paddles, fins and pull-buoys) are a waste of time. I laughed because, there's this guy - I don't see him much more - but he's was usually in my lane - and he's always had these big massive paddles on - and there's a little friction between him and I (not sure if he knows it or not) - partly because, even with his paddles, he's slower than I am, and he never lets me pass him, but mostly because, on 2 occassions, he's clipped me in the head with his big dumb paddles as he passed by. Anyway, I laughed because, the passage in the book, says something to the effect of, "Paddles are great, they make you go faster for sure. If only they'd let you race with them." He then goes on to say something like, "Training with paddles, is good while you've got them on, but when you take them off, swimming without them feels like you're trying to row a boat with popsicle sticks."
Anyhow, that's it for now. I've got to get back to Work!
Thursday, March 24, 2005 [08:26]
Topic: Training
A much more inspired day of training yesterday. It all started at lunch with a PB attempt at 1500m in the pool. I'm happy to report that not only did I set a PB, but I also beat the goal I set for myself for this year.

I swam 28:10 with splits of 9:00, 9:40 (includes 10 seconds of rest) and 9:30 (includes 20 seconds of rest). I couldn't believe it. I did the first 500 with my adapted total-immersion style, the second set with traditional front crawl, and the last set by alternating a lap of total-immersion with a lap of traditional free-style.

Is it time to set a new goal...? Sub 27:00 ??? Sure why not!

In the evening, I did a solid 34K on the mag trainer. With almost 20 minutes high-resistance @ greater than 42km/hr (Max heart rate 170, Avg 135). This was the best bike work out in almost a month, and actually made it through the whole hour without wussing out.



Wednesday, March 23, 2005 [08:49]
Topic: Training
I read a great story about Lorena Devlyn on
TriGeekDreams.com
.
You can read more about her Ironman Florida race at
www.devlyn.net/imflorida
if you are interested.
While I was on her site, I came across this great animated gif.
I never ever thought I would catch myself writing "great animated gif" post 1998! But it's cool.
Monday, March 21, 2005 [13:23]
Topic: Training
I swam 500 meters in 8:45 using Total Immersion technique. I didn't really push it, and it felt pretty comfortable. In fact, I hardly used my legs at all. The only thing with this technique so far, is that I find it akward to breath on anything fewer than 4 strokes, which is ok most of the time, but sometimes, my little lungs need a break. I think I'll keep practicing with it, and see how it goes.



Monday, March 21, 2005 [08:33]
Topic: Family
The past weekend = no training (other than 10k run on Friday night).
Saturday morning was spent hitting the REDIAL button, trying to get through for U2 tickets. Simultaneously hitting the F5 button refreshing
capitaltickets.ca
trying to get a connection. Alas, it did not happen. Sold out in under 45 minutes.
Saturday evening, Guylaine and I went to
Absolute Comedy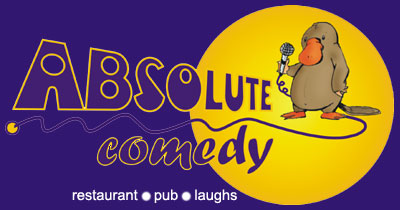 We had the dinner and show package. $25 each. The dinner wasn't anything special - but for only $25 for dinner and show - you can't really complain. The show was pretty good, 4 comedians in total. Nothing too hilarious, but still, it was laugh-out-loud entertaining.
Friday, March 18, 2005 [08:32]
Topic: Training
4000 Yds last night (3650m). 1500 Warm up, 2100 Main set, 400 Cool down.
I tried something new: Total Immersion Freestyle.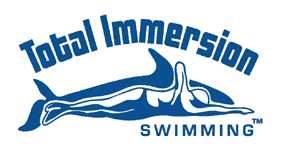 My rendition of it anyways - I have to say, wow. Very nice. It feels comfortable, easy, effortless and fast. I could average 14 armstrokes per 25 Yds with it. (Of course, my rendition is what I could mimic from what I saw - I'm sure I didn't have the technique down pat).
http://www.totalimmersion.net
I had always seen their ads in various various magazines: 220 Triathlon, Inside Triathlon and Triathlete. I checked out their website a couple of days ago, and was amazed with the online videos. Check it out!
Tuesday, March 15, 2005 [13:01]
Topic: Training
I think they shrank the pool today!

500m PB - 08:34

I'm only 4 seconds shy of my goal for the year - which, in January I thought may have been way too ambitious!


Monday, March 14, 2005 [13:13]
Topic: Training
...I just don't get it.

I was tired and not feeling like even going to the pool. But I dragged myself there. I told myself, I'll do an easy swim - not push it. And I PB by 4 seconds. 8:56 on 500m (8:58 officially, because, it took me a couple of seconds to stop my watch).

So feeling good after the first 500, I did my pull-buoy and 2-4-6 breathing for the remaining 500m.



Monday, March 14, 2005 [08:47]
Topic: Training
I eased back into training on Sunday with a mini-brick of 25K bike and 3K run. All at an easy pace.

Geek Stuff
I've been admiring the way Laura attacks Jig-Saw puzzles lately. She absolutely loves them, and has a few favourites which I'm sure she could do blind-folded. But, we did one of Andrew's tougher puzzles together on Sunday. Basically, she matches all the pieces she can, that are obvious matches, and then she goes into brute-force mode, systematically checking the side of each piece. E.g. Picks up a piece, check side 1 - no, check side 2 - no, check side 3 - no, check side 4 - no -- pick up another piece, check side 1 - no, check side 2 - no, check side 3 - yeah! pick up another piece, check side 1 ---- etc. etc.

It really is funny to watch, yet she gets it done! I had about 20 minutes to kill on the bus this morning so I tried to model it, or come up with some equations that take into account the number of pieces in the puzzle, number of rows and columns in the puzzle, and then devise the minimum number of "brute-force" turns and the maximum number of "brute-force" turns. From there, you could assign an average time per brute force attempt, thus predicting how long it would take to complete a puzzle.

Having not had my coffee yet, I didn't get too far. But I'm sure it's not that difficult to figure out.

Of course, I'm a "frame-guy", and I have to start by turning all the pieces right side up, and then first building the frame. A process that can be a bit time consuming, but nonetheless rewarding when you finally turn that first corner, and eventually finish it. What would be interesting to find out, is - is that a waste of time? For example, if we applied Laura's brute-force equation, maybe the time to set up the frame takes away from the time to do the whole puzzle!


Friday, March 11, 2005 [08:31]
Topic: Training
I'm taking a break!

Taking a few days off from training. I ran 10K on Wednesday night and had a bit of a bonk. I started out way too ambitious, at too fast a pace. And, at about mile 4 (6.4K) I was feeling pretty bad, and had to keep making deals with myself -- I'll go to 4.5 and then slow down a bit; or I'll go 'till 40:00 and then slow down.

In times like that, I have the classic Devil on one shoulder, and Angel on the other. The funny thing, the Devil is me: "Come on - train hard - you'll be glad you did - you get out what you put in"; and the Angel is always Guylaine: "Smarten up, you're going to hurt yourself, listen to your body".

Well, I over did it, and had to run the last bit alternating between 5MPH and 7MPH. 54:24 was total time; 149 Avg HR, 165 Max. And now, my right leg is sore. So, I'm going to take a few days off - and start up again slowly. Maybe an easy bike ride on Sunday. Until then...

So what else is going on?

Well, at work, I've been experimenting with XML, XSL and PHP. XSL is quite promising, except it isn't well supported for PHP out of the box. And I'm finding the traditional PHP parsing techniques

xml_set_element_handler($xml_parser, "startElement", "endElement");

to be tiresome and limiting.

ASP is far better for this!


Wednesday, March 09, 2005 [09:17]
Topic: Training
Last night's Swim: 4000 Yds (3650 m)
1700 Warm up (including 4x100 kicks -- tough)
Main set Included
4x100 (25 Easy, 50 Med, 25 Hard)
3x200 (1 Easy, 1 Med, 1 Hard)
200 IM
125 Easy
4 x 50 Sprint
200 Cool Down
Again, the whole drill escapes me, but it was pretty good. Only 2 of us last night.
I wore my Heart Rate Monitor - Avg 129; Max 164.
Afterwards, I saw the most ridiculous show on TV last night. "Dog the Bounty Hunter". To be honest, I thought it was a joke at first, and then I realized that it was a real-life show. Good for a laugh. Dog the Bounty Hunter
Tuesday, March 08, 2005 [09:09]
Topic: Training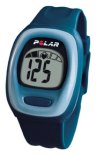 Of course, I was anxious to test out my heart rate monitor on the treadmill last night. Even though my knees were a little tender, I managed an easy 10K (@ 7MPH) with it on. So, now I have some baseline measurements: Easy running @ 7MPH my Avg Heart Rate was 153 BPM, my max was 162 BPM. Which, according to the chart below is pretty much in the middle of my Intermediate Aerobic Zone.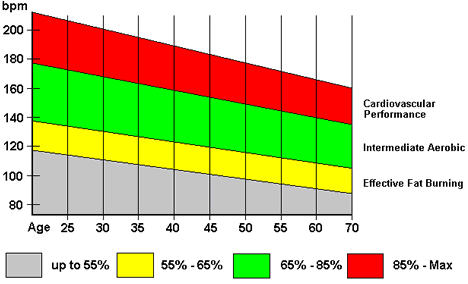 Monday, March 07, 2005 [14:14]
Topic: Misc
Big Blog Update
Weekend -
Went skating on the canal with Guylaine on Saturday night. Unfortunately, it was on it's last legs - and the ice was less like ice and more like slush, and the skating action was less like gliding and more like walking. We did find a 75 meter patch that was acceptable, so we went up and down and up and down. Afterwards, we had dinner at
Cafe Paradiso
(dressy-type dining with live Jazz music).
The meal was really nice - the appetizers were excellent, I highly recommend the "ROASTED EXOTIC MUSHROOMS" with Porcini hazelnut Chévre & sun-dried tomato & scallion drizzle. We also had the crab cakes that were ok. But the mushrooms were nice, because you got a lot, and it took a while to actually eat - unlike the crab cakes which were gone in 2 bites. The service was less than stellar - attentive - yet, you got the impression, the guy would rather be somewhere else, and just performed the bare minimum. The wine list is long, and you can order 30+ wines by the glass or 1/2 liter and they're not too pricey. We started with a glass each of South African Suavignon Blanc; and had shard 1/2 Liter of Chateau Bonnet Bordeau Rouge (which was very nice and aromatic). For Main course, I had chicken and Guylaine had Lamb. Desert included a Hemp crusted Apple Crumble and a chocolate bomb-type cake. Overall, fairly nice. The live Jazz performance was in the room next to where we were eating, at first I was dissapointed not to be eating in the same room, but in actuality, it was nicer just having it as background ambiance.
Training
Just 10K on the treadmill on Sunday, while watching my Kona Ironman 2004 tape for inspiration. It always pumps me up, and makes me cry at the same time. Especially, Sarah 187, "Racer numba 167" and 1390 - Chris Sadowski. I even ran my fastest time.
Today's swim
1000 m + 2 extra laps, because I miscounted! I was going to try a 1500m PB, but I got mixed up with my counting, and the lane was getting crowed, so I pulled up after 1000m + 2 extra laps. My first 500 was pretty good at 9:02 with easy effort.
Newest Purchase!
Polar A1 Heart Rate Monitor
.
I've been obsessing over a heart rate monitor since we bought the treadmill. Part of the deal was that the treadmill had a Polar receiver built into it, and you could program the treadmill to keep you within a designated heart rate zone (by varying speed/incline). The only problem was the darn place where we bought the treadmill has been out of stock on the HRMs and can never get them in.
Of course, I'd love to have the new 625 model, or s720, or any of the other ones where you can download and graph your workout (they even did this for an episode of CSI New York). After many hours of research online, I had decided that the s120 was probably the best model for me (I can't justify the expensive top of the lines one just yet!). But then, I had this huge change of heart, and thought - WHY? For $44.95 at Sears, I can get the entry level a1 model (I think it's been discontinued this year), and I can get a feel for heart rate traing. The s120 isn't going to replace my Timex Ironman as my stopwatch anyways, so why bother? So that's my story, and I'm sticking to it.
I have it on right now, as I'm typing this, and I'm realizing that the strap is way too tight. But interestingly enough my average Typing heart rate is 68 BPM!
Friday, March 04, 2005 [13:30]
Topic: Training
PB'd at 1,000 m today! 18:34. Shaved almost a minute of my previous best. First time attempting a PB at this disance in almost 2 months. I was pretty happy and surprised.

I don't know if this played a factor, but I was in the "medium" lane today the Northern-most lane along the wall (by myself most of the time). I wonder if the wave action along the wall helps with buoyancy? I don't know but it was a pretty good swim - and I didn't push it too hard. I had good turns, and felt pretty relaxed throughout. I could have gone on for a 1,500 but I had some things to get to this afternoon!


Thursday, March 03, 2005 [13:12]
Topic: Training
9:00

500m in 9 minutes flat today, for a new PB. Pretty happy with that.

Reasons for improvement:

1. Practice
2. Longer Swims on Tuesday nights making me stronger.
3. Better flip turns (especially the push offs)
4. Less sideways movement in the water
5. Better head position
6. Better breathing.

Today's lunch time workout
22 laps, 550yds (500M) PB Attempt
2 laps, 50yds easy breast stroke
14 laps, pull-buoy breathing every 6 strokes
4 laps, medium freestyle, breathing every 6 strokes
2 laps, easy breast.
----
Total distance: 44 laps (1100 yds / 1000 M)




Thursday, March 03, 2005 [08:40]
Topic: Training

This was in today's TriRudy letter ... looks interesting ... too bad all the classes are on Saturdays though.

"NEW" TRIATHLON WORKSHOPS

For beginners to advanced athletes.

The Nepean Sportsplex will be running a series of Triathlon workshops for all triathletes. Our qualified and experienced coaches will provide individual feedback on all three sports plus each workshop will be a challenging workout.

Swim - Spin - Run

All workshops are from 8:30am - 12:30pm. $31.55 each.

Workshop #1 - April 9
Workshop #2 - April 16
Workshop #3 - April 30
Workshop #4 - May 7
Workshop #5 - May 21

To register please call 580-2828 for more information. For specific workshop information please call Steve at 580-2424 x46681.




Wednesday, March 02, 2005 [08:34]
Topic: Training

Dethrowned already - it lasted for about 5 minutes!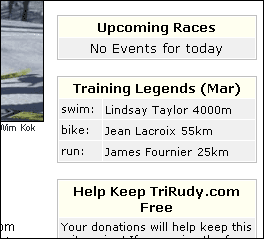 Wednesday, March 02, 2005 [08:28]
Topic: Training
I'm a
TriRudy.com
Training legend!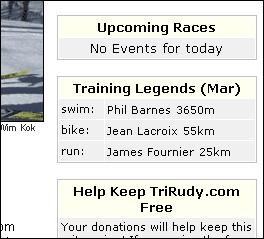 ...it'll be very short lived though. The "training legends" are those who have logged the largest cumulative distances in either swim, bike or run for the current month. I just happen to be there right now, since it's just the start of the second day of the month, and I had my Master's swim last night. I reckon I'll be obliterated by noon.
Last night's swim
"Pyramid Workout"
4000 Yrds (3650 m)
Warm Up (1100):
200 Easy
2 x (100 Pull, 100 Drill, 100 Kick, 100 IM)
100 Easy
Main Set (Pyramid):
8 x 50 Easy
4 x 100 (25 Easy, 50 Medium, 25 Hard)
2 x 200 Easy-Medium
1 x 400 (100 Easy, 100 Medium, 50 Hard, 50 Med, 50 Easy, 50 Hard)
2 x 200 Medium-Easy
4 x 100 (25 Easy, 50 Medium, 25 Hard)
8 x 50 Sprints
Cool Down:
100 Easy
Total Distance: 4,000 Yds